Medical Translations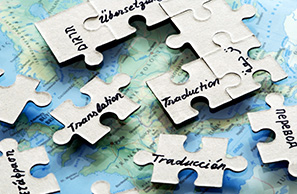 Medical Translations
The Medical Translations API provides translations for hundreds of phrases and terms in thirteen commonly spoken languages: Arabic, Mandarin - Chinese (simplified), English, French, German, Italian, Japanese, Korean, Portuguese, Russian, Spanish and Turkish.
All translations include audio recordings of the phrase or term being spoken. Translations are gender-correct and phonetic transliterations are provided for all languages that do not use the Latin alphabet.
Medical Phrases

Over eight hundred phrases are available. They are fully searchable and grouped into sixteen categories, such as Allergies, Get Care and Medical Symptoms.
Medical Terms

Close to 900 terms are available through the API and include highly medical terms as well as common terms that might be used in a healthcare setting.
Docs Navigation